Below you will find some very cool "Original Aurora" artifacts.
These sales brochures were sent to Hobby Stores & Dealers to announce upcoming new items. These sell sheets were created to bring excitement to the upcoming new item launches, cars, sets, etc.
Look closely at the pics of the cars and a lot of them were pre-production prototypes. For instance the Dune Buggy Roadster does not have a windshield, and the Mako Shark looks like it is a Red Chrome color. Lemon yellow Tornado, Early design drawing for the Chaparral.
Tracks, Sets & Accessories
This grid shows every Thunderjet slot car produced and how many years each model was available for ordering from Aurora. I was able to put this together by carefully tracking each model from Dealer Order sheets I have in my collection.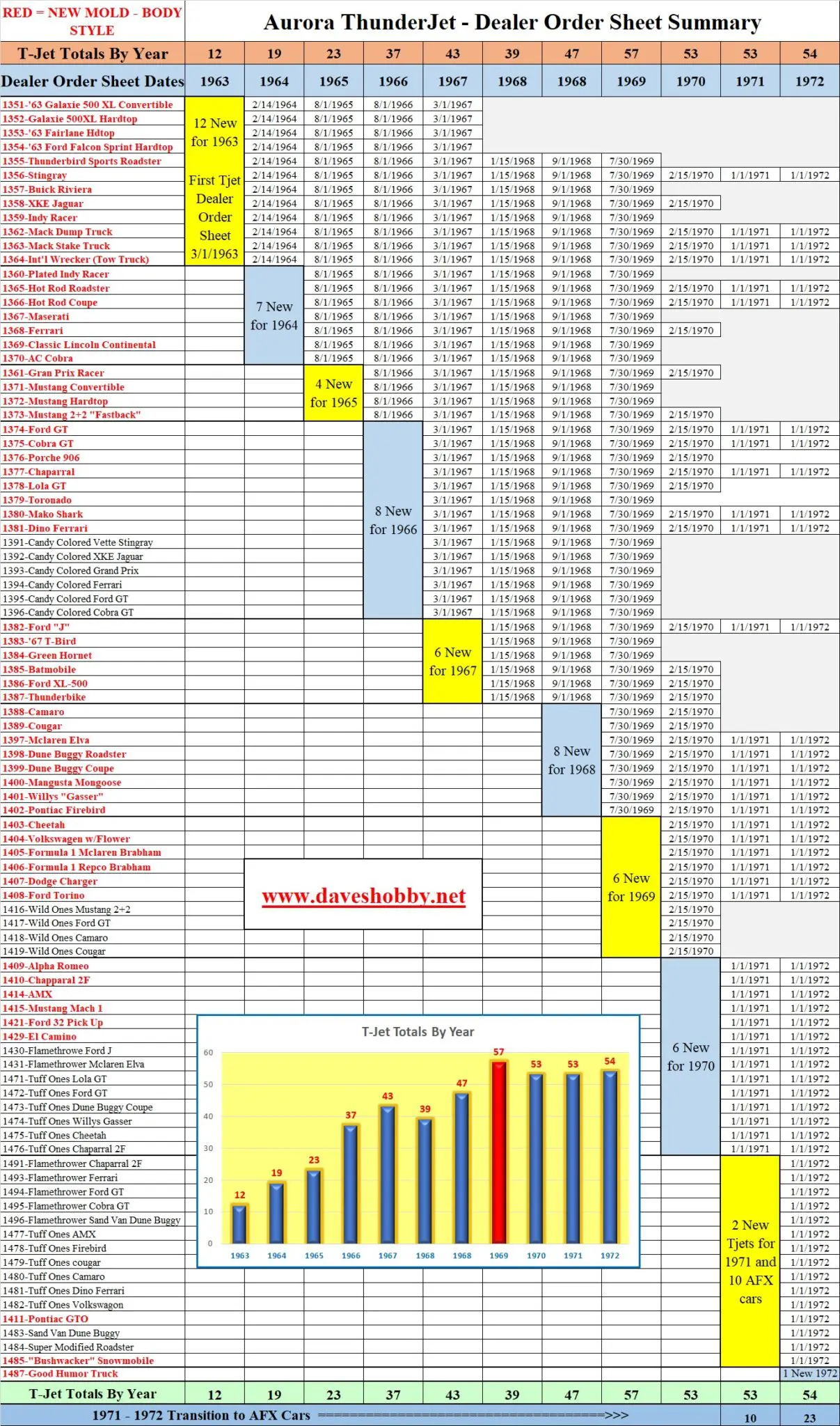 Ed Sullivan Show - $50,000 Model Motoring Invitational November 15, 1970