I have in my collection over 300 different variations of Cigarbox & Speedline cars.
It includes some very unique colors sold by Aurora towards the end of their production run when they were dumping bodies to liquidate inventory.
Below will show you the 3 distinct production runs of Aurora's push cars.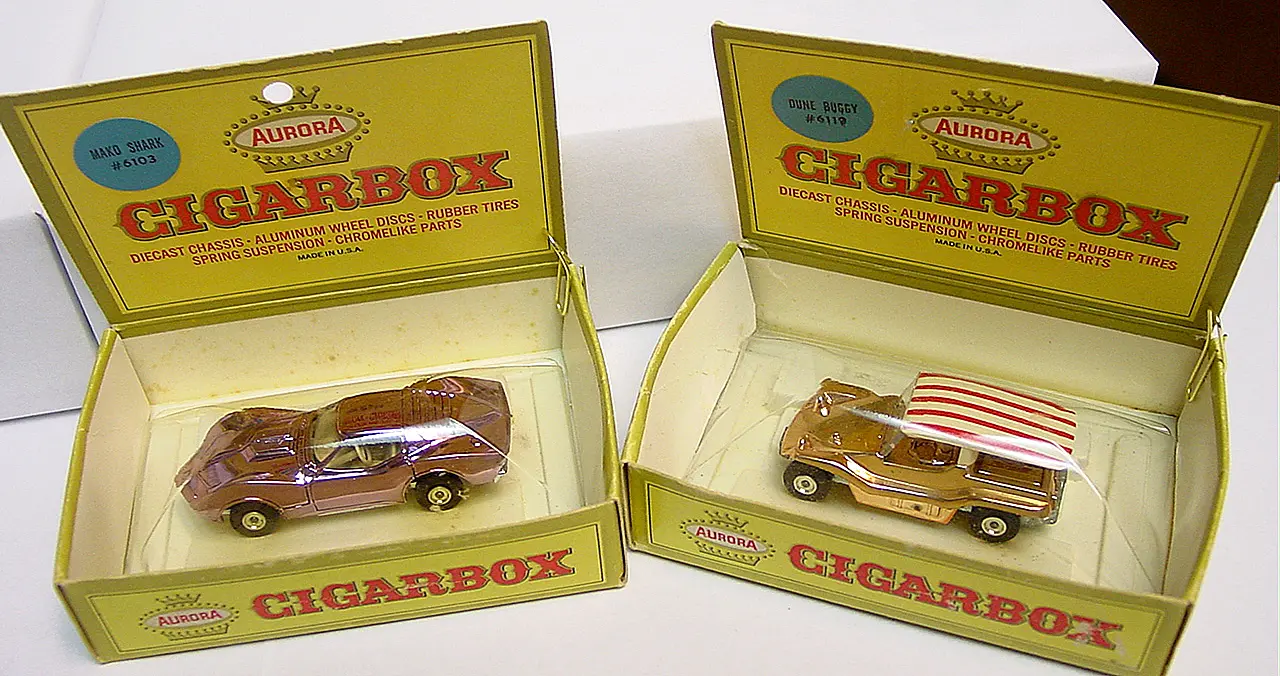 Aurora TJet bodies, chrome wheels & rubber tires. High quality cars with original TJet car colors. Each car was sold in a small yellow "Cigarbox". Great looking line and released to compete with Lesney Matchbox cars. All Cigarbox cars have shorter front screw posts to accommodate the die-cast metal chassis.
The Cigarbox chrome colors are light purple, dark purple, silver, copper, peach, yellow, red and gold. Aurora made a beautiful Chrome Dune Buggy.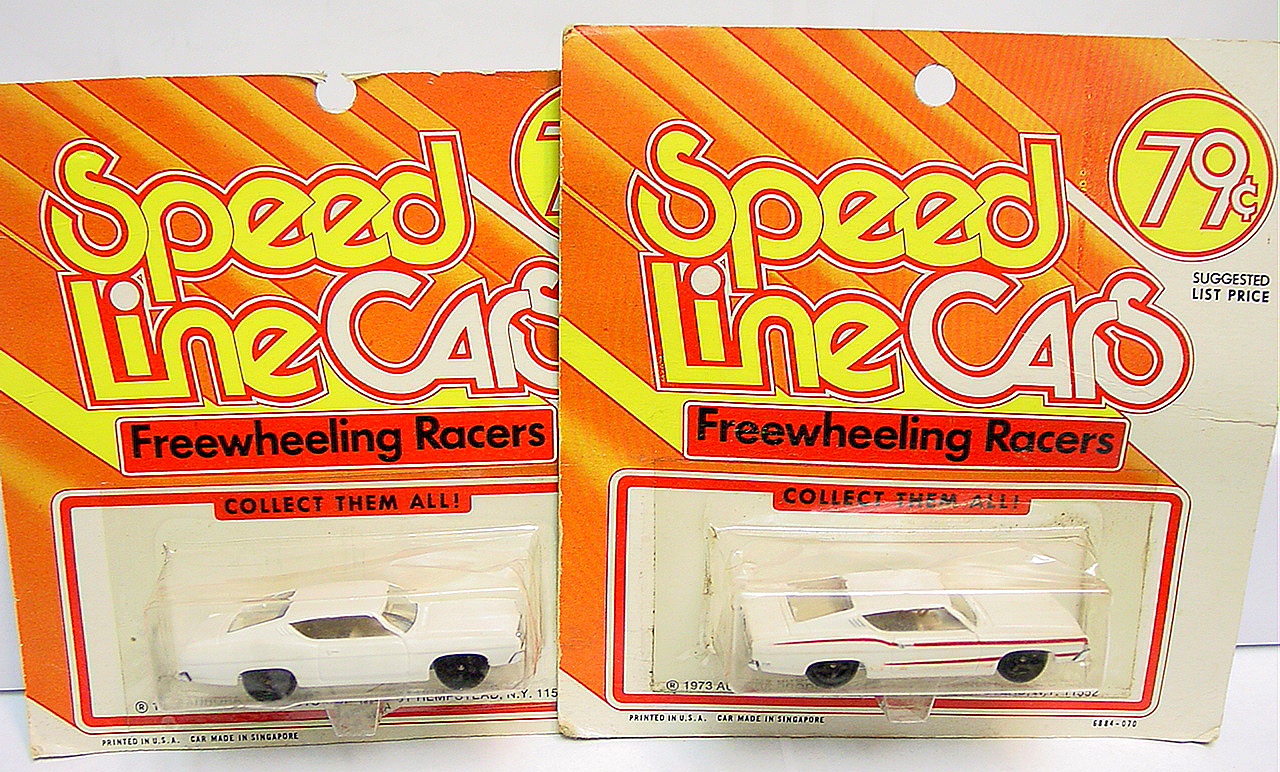 Second Variation (Speedline)
These cars had hard black plastic wheels and used the same TJet bodies, but the quality was starting to degrade. Some cars had missing windshield glass, chrome parts, and driver's heads were commonly missing. Some unique chrome colors and different colored plastic were used. You can find Lime Green, Black, Orange, Salmon, Gray, and Purple bodies here.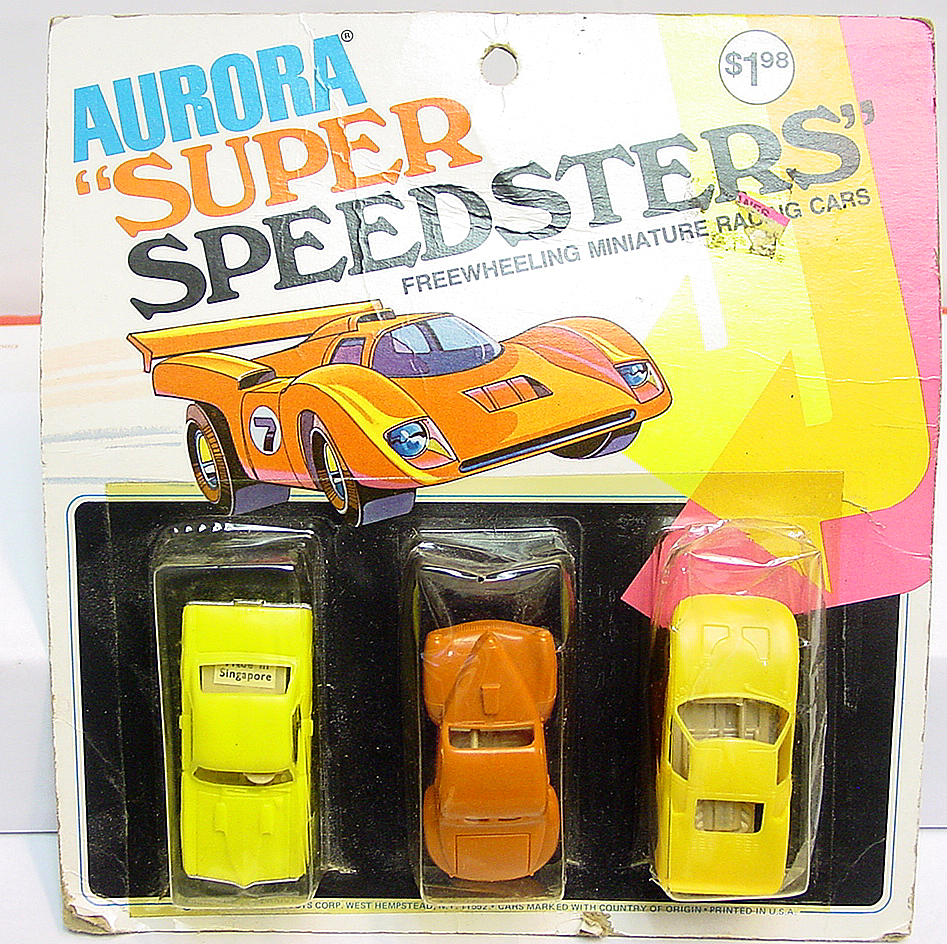 Third Variation (Super Speedsters)
Aurora Super Speedsters cars were the last of the Push Cars sold by Aurora.
They are usually very low quality with missing windshields, chrome pieces, drivers, etc.
But some of the most interesting and collectible color variations came in the last run of 3-packs. Numerous colors that Aurora never made in the TJet line pop up. 
Lime green, Salmon, Black, Orange and Purple Willys Gassers. Translucent Yellow and Chrome VW's. Gray Camaros.
Main Cigarbox - Speedline "loose" case. Some Hot Wheels Redlines on top.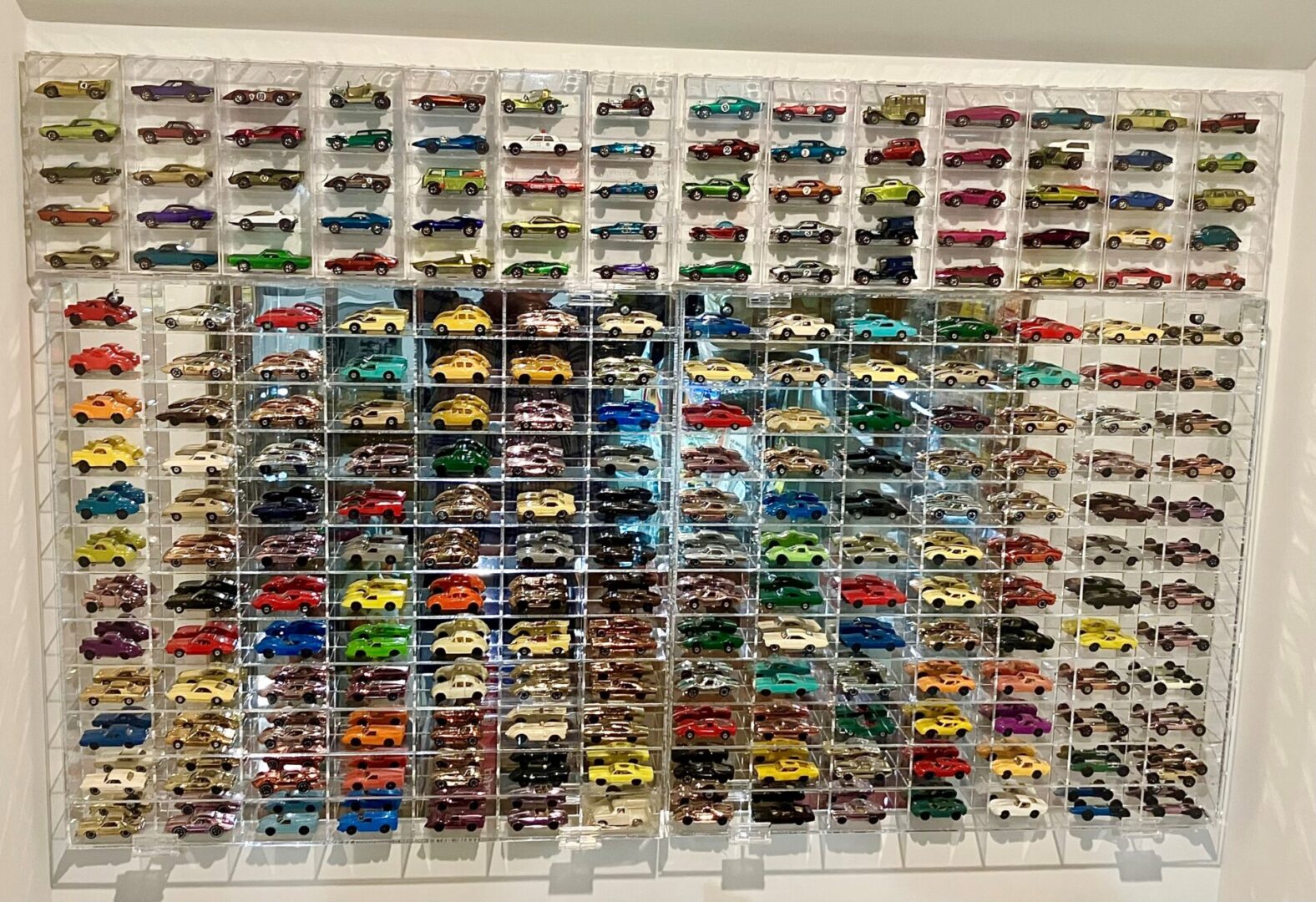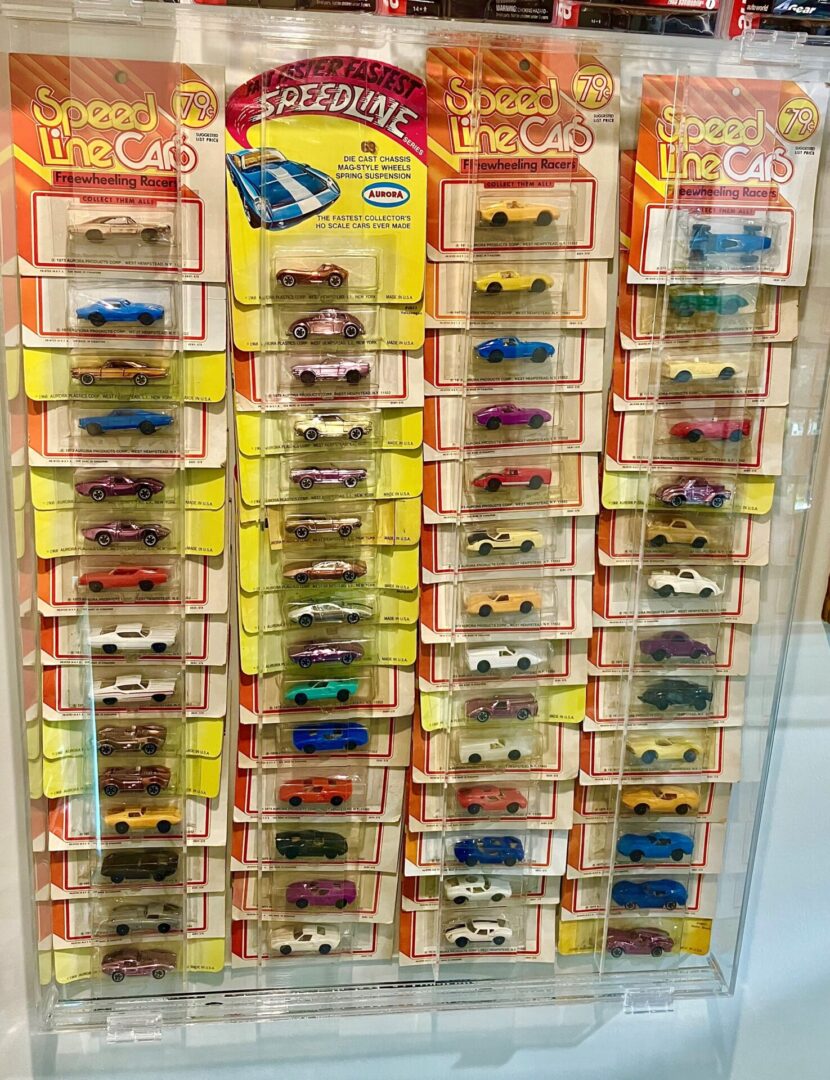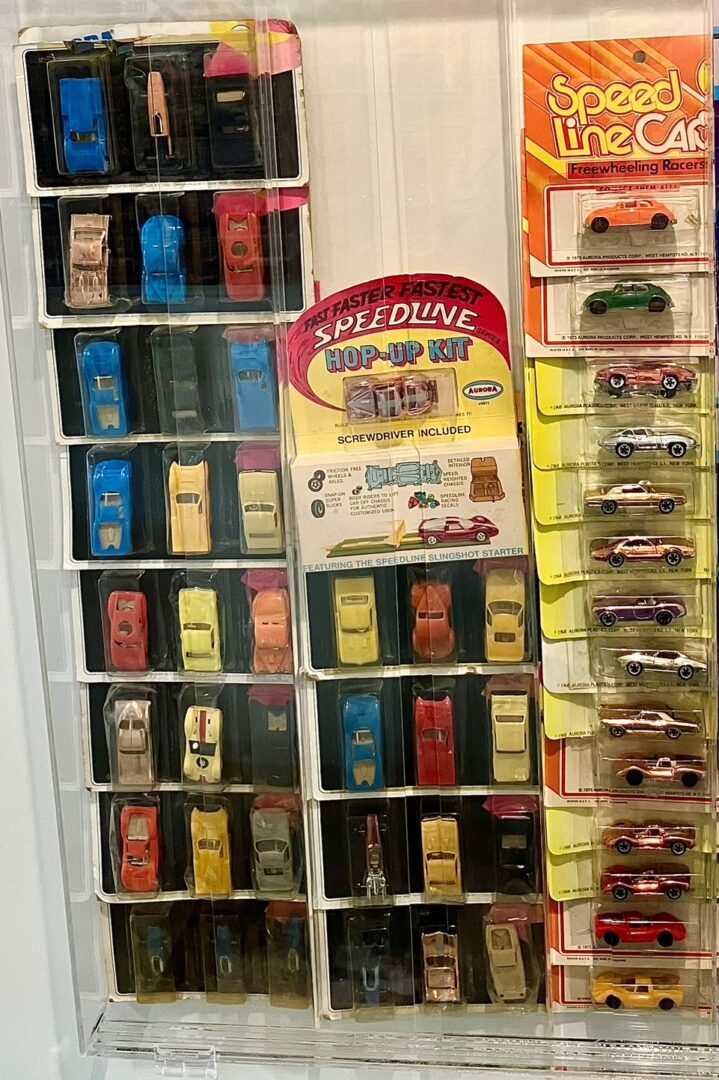 Cigarbox & Speedline Dealer Brochures and a 1969 Toy Fair Catalog
The Toy Fair catalog shows the following items that were never produced:
5 Construction Trucks
Batmobile and Green Hornet car
8 Chromed Super Speedline cars which were to be modeled after the "O" Gauge cars