by Andy Yanchus
Andy was an acquaintance of mine who used to work at Aurora Plastics Corporation on the Research & Development Staff from 1965 - 1975.
He wrote this tribute to Derek Brand after he passed away in 2012 and I asked him if I could publish it on my site and he agreed.
Below is Andy's Tribute to his mentor at Aurora: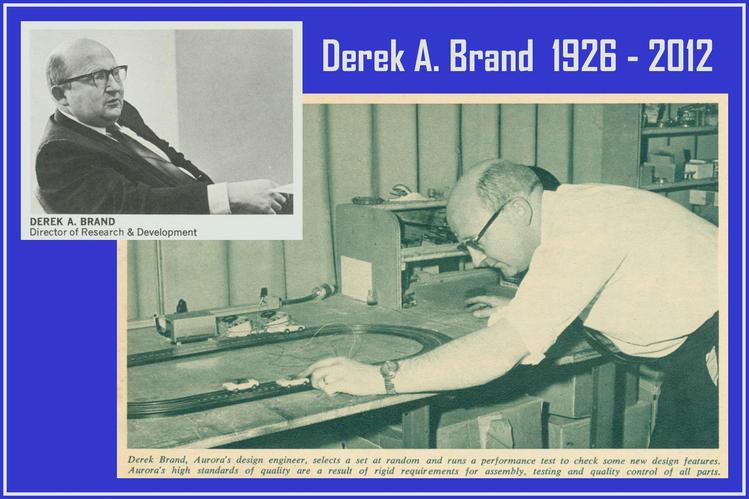 Derek A. Brand 1926 – 2012
The name Derek Albert Brand may not be familiar to most hobbyists, but those building plastic model kits in the early 1950s or racing HO scale slot cars in the '60s and '70s certainly enjoyed the creations of this incredibly talented Englishman.
Derek worked with Jack and Kelvin Gowland in the creation of a line of toys that included several old time automobiles. Unassembled versions of the toy cars, distributed by Revell, became the first plastic model car kits, the Highway Pioneers. The initial six kits started a national craze and developed into an extensive line of increasingly detailed automobile miniatures. Derek Brand created the patterns for those Highway Pioneers. He also sculpted the originals of the famous sailing ships found in the very popular series of Ship in a Bottle kits made by Gowland & Gowland and Revell. Revell's 1/25 scale Austin-Healey 100-Six was one of Derek's later accomplishments.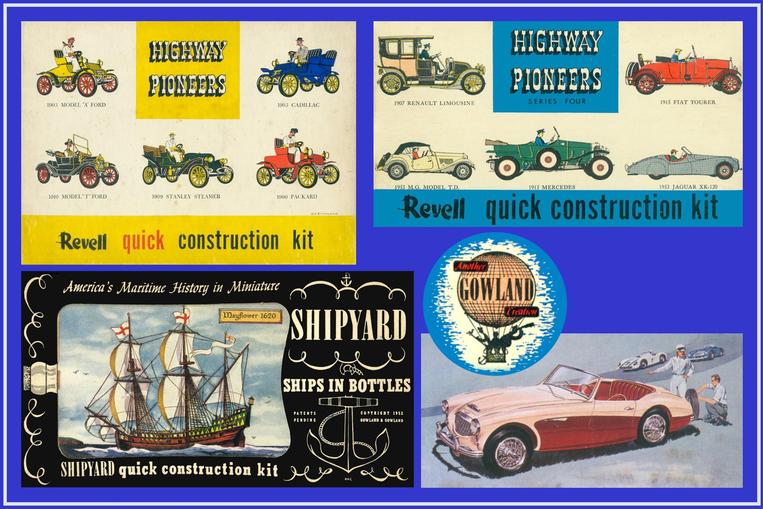 Derek was such an important part of Gowland & Gowland that he was included in the company's logo, which was a hot air balloon with three men in the basket. Derek is the short guy in the middle, between Jack and Kelvin.
It was at Aurora that Derek made one of the most significant advances in hobby history. Mr. Brand created the HO scale electric model car motoring system and continually developed and improved the motors, track and numerous accessories into the A/FX years. Derek sculpted the earliest car bodies and even did his handiwork on Aurora's mini version of the TV Batmobile in 1966.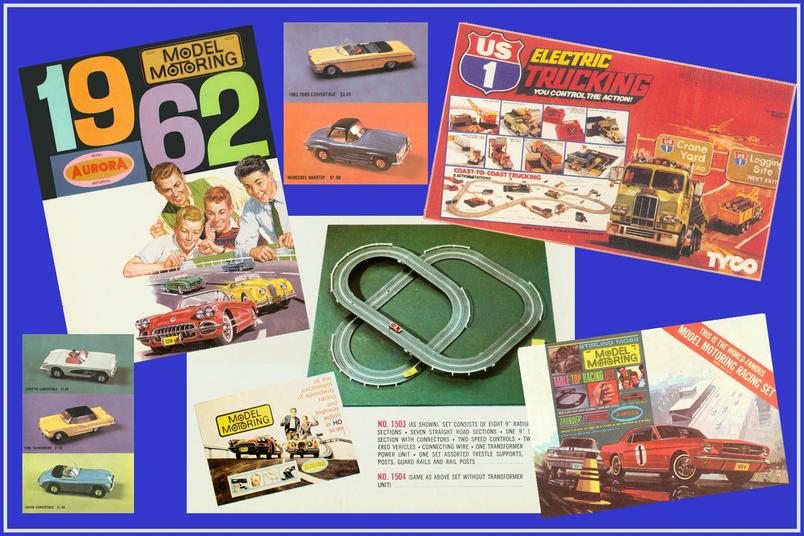 But the HO Batmobile wasn't Derek's only connection with the world of TV adventure heroes. Along with machinist Vic Kowalski and a fledging Research & Development staffer named Andy Yanchus, Derek built the two 1/10 scale special effects models actually used in The Green Hornet television series – the Hornet's famous Black Beauty and Britt Reid's Chrysler convertible.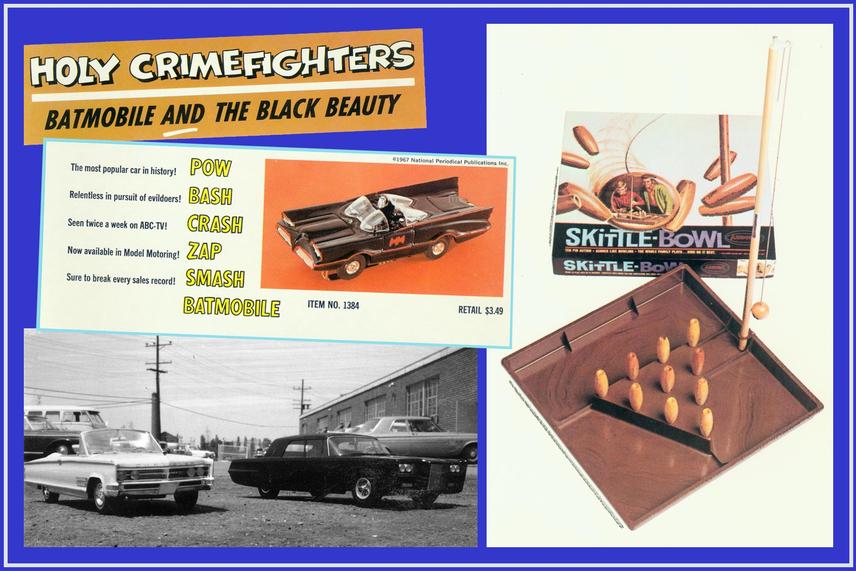 Mr. Brand was also responsible for another Aurora runaway hit, the Skittle-Bowl game. Derek took an old English pub game and modernized and Americanized it. The popularity of the game resulted in an extensive line of "Skittle" games for Aurora.
After leaving Aurora in the early '70s, Derek started his own design firm and developed many toy and hobby items for several topnotch toy companies. One that harkened back to his Aurora Model Motoring days was the US1 Electric Trucking system for Tyco. Rather than race cars, these US1 sets featured trucks that could be loaded and discharged of their cargo around various points in the track circuit.
Derek's two sons, Derek Roger and Ken, joined their father in the design firm and continued the business after Derek was stricken with Alzheimer's. Sadly, Derek lost his battle with the disease on May 12, at age 85.
I was very fortunate to know this wonderful man and to work with him for several years at Aurora. He was my boss. He was the man who showed me how to take a block of white pine and make it look like a Porsche 904. He was the mentor who raised his voice in displeasure over my actions only once. (I fell behind schedule sculpting the Willys Gasser pattern.) We worked long hours together to meet near impossible deadlines. His achievements inspired me to push myself harder, to do the best job possible.
I first met Derek in October 1965. I was pursuing a long held dream of working for a model kit manufacturer. I went to Aurora and showed my mechanical drawings and photos of my models to the Director of Research & Development, Derek Brand. Towards the end of that interview, Derek changed my life forever by asking a simple question, "Can you start on Monday?"
Thank you, Mr. Brand, for allowing me to make a small contribution to this well loved hobby. Thank you for all the joy and happiness that you've brought to millions. Your creations will endure for many years to come. You will not be forgotten.